While Disney was holding its D23, the video game publisher Ubisoft beat the recall for its Showcase Ubisoft Forward, during which it presented a big salvo of Assassin's Creed games in development. Including Mirage, expected for 2023.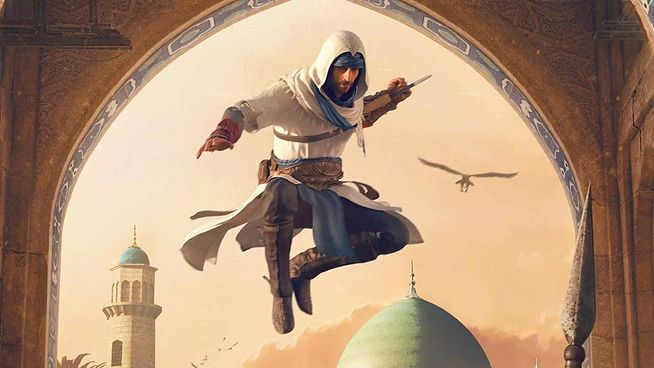 Ubisoft While Disney released the heavy artillery this weekend during its D23, Ubisoft was a bit in kamikaze mode since the publisher had also chosen this date for its Ubisoft Forward, presenting its catalog of new features to come.
While recalling that the Assassin's Creed live series , planned on netflix, was still in the pipeline , Ubisoft will offer Netflix three new mobile games from its franchises, including an Assassin's Creed game, in order to give a boost to the service Netflix Games , which is still largely struggling to take off.
As long as we talk about this license, this is the absolute martingale for the publisher. No less than five games based on the license have been announced.
The first, Assassin's Creed Mirage , developed by Ubisoft Bordeaux, is thought of as a return to basics. It features the character of Basim Ibn Ishaq, discovered in the last video game part of the saga, Assassin's Creed: Valhalla . The game, expected for 2023, will send gamers back to 9th century Baghdad. In the year of grace 861, more precisely.
An Assassin's Creed in RPG form for mobile by the tentative name of Assassin's Creed  Codename Jade , which will take place in China, has also been announced. What also undoubtedly please the Chinese shareholder Tencent, who recently put 300 million € in Ubisoft, allowing him to own 49.9% of the company .
Under the name of Assassin's Creed  Codename Red hides an Assassin's Creed component which will take place in feudal Japan, where you will play a Shinobi. A very old request from fans, who have long wanted to see a shutter in this period and in this country.
The problem is that the caravan of the formidable open world of Ghost of Tsushima has already been there, even if it is an exclusive license to Sony Playstation… This Assassin's Creed in feudal Japan is developed under the leadership of Ubisoft Quebec, to whom we owe the excellent AC: Odyssey .
We add an Assassin's Creed Codename Hexe for the road. A component supposed to be very different from the others. The broadcast visual, revealing the license symbol in the form of a lucky charm lost in the woods , Blair Witch Project style , indicates that we should go tease the witches........