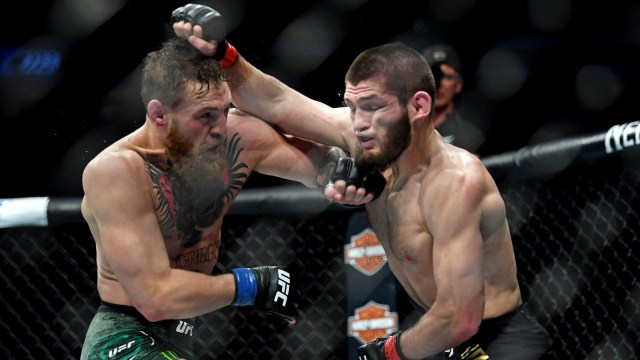 Khabib Nurmagomedov (right) match against Conor McGregor at T-Mobile Arena. Photo: Stephen R. Sylvanie-USA TODAY Sports via Reuters
Conor McGregorandKhabib Nurmagomedovare two icons in the UFC lightweight class. Charles Oliveira revealed who he wanted to fight against the two names.
McGregor has won in two divisions at once. Meanwhile, Khabib has a 29-0 unbeaten record and retired from MMA as the UFC lightweight champion in 2020.
The two names are certainly a magnet in the MMA world. However, Oliveira prefers to fight McGregor over Khabib.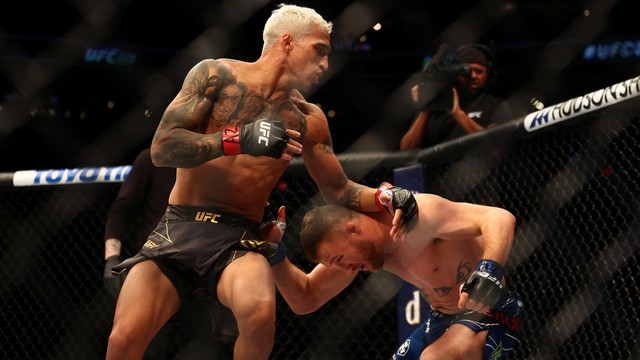 UFC fighter Charles Oliveira against Justin Gaethje during UFC 274 at the Footprint Center, Saturday (7/5/2022). Photo: Mark J. Rebilas-USA TODAY Sports via Reuters
Meanwhile, Oliveira has a simple reason for her choice. According to the Brazilian fighter, McGregor will give more money than Khabib.
"Everyone said, 'Conor came from a defeat,' OK, but how much money is he going to put in my bank account ?
I would fight McGregor any time because everyone knew he was going to put a lot of money into the account. Okay, 'Khabib is coming back,' but how much money will it make," he added.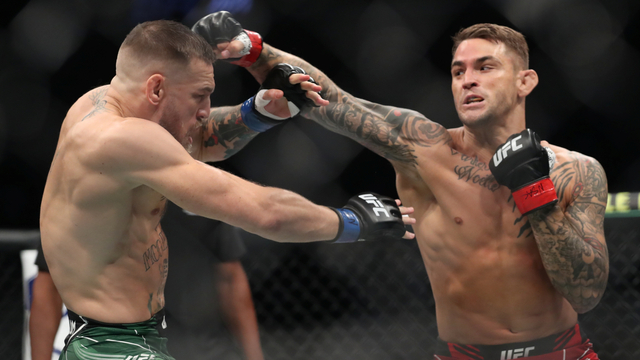 Dustin Poirier duel against Conor McGregor at UFC 264, T-Mobile Arena, Las Vegas, United States, Saturday (10/7). Photo: Steve Marcus/REUTERS
McGregor last fought Dustin Poirier at UFC 264 in July 2021. Sportekz reported that The Notorious pocketed Rp. 74.7 billion, while the winning Poirier took home less, which was Rp. 15.2 billion.
Meanwhile, Khabib's last duel against Justin Gaethje took place at UFC 254. Reportedly, The Eagle earned Rp 90.8 billion in that duel, while Gaethje pocketed Rp 6.5 billion.
When viewed from the last duel, McGregor and Khabib's opponents did get a different fee. Oliveira, on the other hand, as the current UFC lightweight king, certainly has a high selling point.
In October, Oliveira will fight Islam Makhachev at UFC 280. The fight will be a duel for the UFC lightweight title.