Expected for March 29, 2023 in France, the animated film Super Mario Bros. revealed a shimmering first trailer!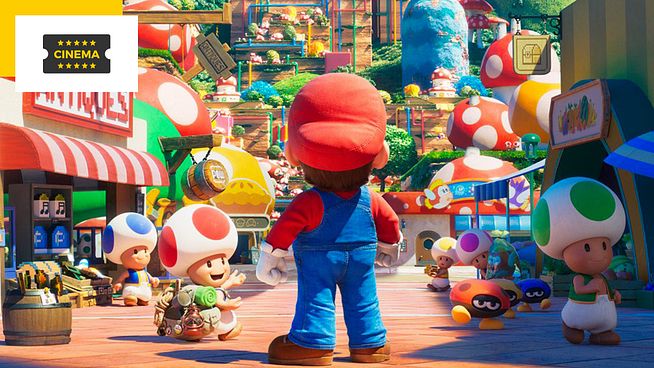 "It's me, Maaario!" After a colorful first poster was revealed on October 4, the  Super Mario animated film unveiled its first images during a nightly Nintendo Direct two days later.
Fans have been eagerly awaiting this trailer, which marks the mustachioed plumber's return to the big screen 30 years after the  1993 live-action film.
In the boxes since 2018, this collaboration between Nintendo and the Illumination studio (Despicable Me, The Minions ) has finally paid off! The staging was entrusted to the duo  Aaron Horvath and  Michael Jelenic ( Teen Titans Go ). As for the scenario, it is signed  Matthew Fogel ( The Minions 2 , The Great Lego Adventure 2 ).
On the voice casting side, Big N and Illumination have struck a blow! Chris Pratt , aka Star Lord in Guardians of the Galaxy , doubles as Mario. He is accompanied by  Anya Taylor-Joy ( Le Jeu de la dame ), who plays Princess Peach. As for Luigi, brother of Nintendo's mascot, he is interpreted by  Charlie Day ( Philadelphia ).
A VOCAL CASTING WITH SMALL ONIONS
Another character well known to fans of the Kyoto firm will be present: Donkey Kong! He is played by Seth Rogen . Obviously, Mario will have to face his sworn enemy, Bowser. The iconic villain of the saga is played by Jack Black .
Finally, actor and comedian  Keegan-Michael Key lends his stamp to Toad, a humanoid mushroom, servant and protector of Princess Peach. Shigeru Miyamoto , Mario's dad, revealed that Charles Martinet , historical voice of the mustachioed plumber in the games, will be part of the feature film. "He will make unexpected appearances ," Miyamoto promised during a Nintendo Direct in September 2021.
"The film is the result of a fruitful collaboration between Illumination and Nintendo. I can tell you that ideas came from all sides. I really liked discovering a creative process that was a little different from that of the games," Miyamoto concluded. -san.
CHRIS PRATT VERY ENTHUSIASTIC
For his part, Chris Pratt shared his enthusiasm on social networks, promising fans that they would be surprised but fulfilled.
"I worked very closely with the directors. I tried a few things and we settled on a version that I'm really proud of. I can't wait for people to hear. This is a movie by animation. This is not an action movie.
I'm not going to wear a plumber's suit and run around. I'm doing the voice of an animated character. It's current and different from anything you've heard in the Mario world before," he told Variety in June 2022.
The Super Mario animated film will hit theaters on March 29, 2023.