Expected by an army of fans on November 9 after being postponed, the next part of Kratos' (mis)northern adventures has been unveiled in a new and formidable trailer. Pictures!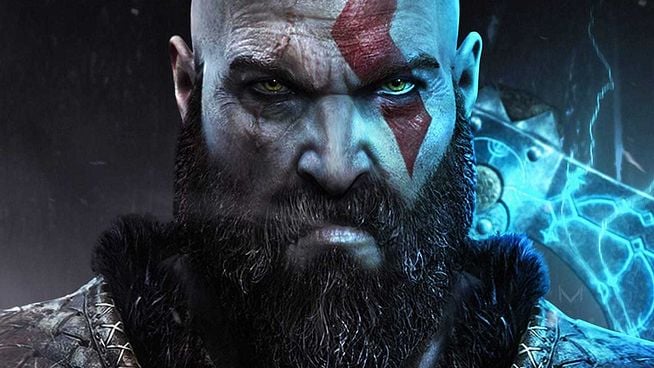 We had to stay up very (very) late last night (at midnight!) to follow the State of Play organized by Sony, which revealed some of the titles to come with a lot of trailers.
Among them, that of Gof of War: Ragnarök . Rebooted in Nordic mythology sauce in 2018 , the fabulous God of War video game license from the Santa Monica studio was close to the heights. Announced in September 2020 with a teaser in a showcase where Sony Playstation unveiled its new console and its catalog of upcoming games, this GOD Ragnarök was finally postponed to 2022. Its release date has now been fixed for some time: it is the 9 next November!
The studio has thus unveiled a Story Trailer of more than 3 min, showing a Kratos and his son Atreus struggling with harpies, a giant jellyfish, the goddess Freya or even a very angry Thor, with a look not really Marvel compatible. With a zest of Fenrir  at the end, son of the god Loki, whose brother Jörmungandr, the Midgard serpent. Hurry !
HOGWARTS LEGACY – HOGWARTS LEGACY
Developed by Avalanche Software and published by Warner Bros. Games, Hogwarts Legacy is expected for February 10, 2023. A semi-disappointment for fans, who initially hoped for the game for the end of this year. Anyway, we certainly have THE game that all fans of the Harry Potter saga have been waiting for!
An immersive, open-world action-adventure game, Hogwarts Legacy puts players at the heart of their own story in the Wizarding World. They will thus be able to live a whole new adventure in the Hogwarts of the 1800s. We returned here to some of the elements developed in the game and presented last March by the development team.
The game was part of Sony's State of Play line up , along with a new trailer; knowing that the title will host an exclusive quest for owners of the Sony console.
STAR WARS: TALES FROM THE GALAXY'S EDGE
Sony Playstation's new VR headset may not be released until next year, but that doesn't prevent the firm from gently simmering potentially interested players by regularly unveiling titles planned for this medium.
Witness this  Star Wars: Tales from the Galaxy's Edge which will arrive in an Enhanced version. Players will take on the role of a repair droid struggling with a group of pirates. Expect fan service: there are notably familiar figures from the saga, such as C3PO and R2-D2.......