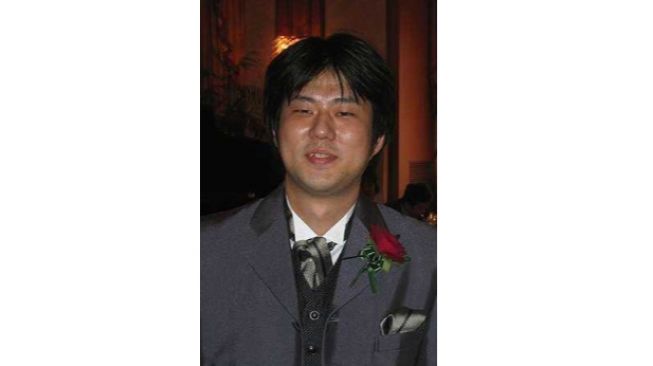 Eiichiro Oda 's name is included in Google's trending topic list today, Monday (2/1/2023). Don't you know who Eiichiro Oda really is?
For those who don't know who Eiichiro Oda is, see the full explanation in this article. However, fans of anime and manga (Japanese comics) must not be familiar with Eiichiro Oda.
Oda Sensei, as manga fans call him, has just turned 43. Interestingly, Eiichiro Oda's birthday occurs right at the turn of the new year, namely January 1.
Who is Eiichiro Oda?
Eiichiro Oda is the creator of One Piece whose series has become the most popular comic of all time. How not, almost every week, One Piece releases a new chapter.
Almost all of these chapters are memorable and have become the most popular reading on various manga reading platforms around the world. But not without reason, because Eiichiro Oda himself has been writing One Piece since he was 19 years old.
This means that more than half of his life has been spent drawing and telling the One Piece manga to date. Please note that the One Piece manga has reached more than 1000 chapters per day.
Eiichiro Oda's Childhood
Oda was born in Kumamoto Prefecture, Japan on January 1, 1975. When he was young, he always dreamed of becoming a pirate and manga artist.
Then at the age of 17, Eiichiro Oda sent his work entitled 'Wanted' and he won various awards. Since then, his career as a mangaka began.
At the age of 19 in 1992, Eiichiro Oda became Nobuhiro Watsuki's assistant who worked on Rurouni Kenshin. At the same time, he drew Romance Dawn which was the first chapter of the 'One Piece' series. He planned the early stages of One Piece for chapter 18 before it officially started.
In 1997, One Piece first appeared in Weekly Shonen Jump Volume 34. This is where Romance Dawn was changed to One Piece. Meanwhile, the third version of Romance Dawn appears in One Piece Red: Grand Character.
Achievements of Eiichiro Oda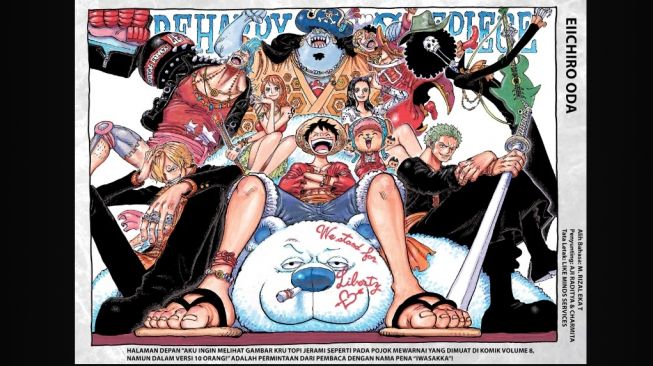 Oda's manga, One Piece, became the most popular manga in Japan and the best-selling manga series of all time. In 2005 it sold 100 million copies, then in February 2011 it sold more than 200 million copies.
December 2014, One Piece manga managed to sell more than 320 million copies. Continuing in October 2017, this comic about Luffy, the Straw Hat pirate, sold 430 million copies.
Meanwhile, in May 2018 it sold 440 million copies and in March 2019 managed to increase to 450 million copies.
With the success of the One Piece manga worldwide, Eiichiro Oda has a net worth of up to 230 million US dollars or the equivalent of Rp. 3.2 trillion.
Eiichiro Oda's Personal Life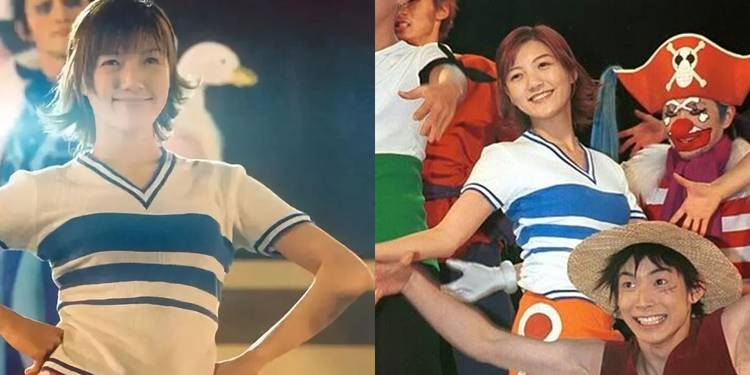 Even though the One Piece comic is so famous and liked by many people, the figure of Eiichiro Oda himself can be considered quite mysterious. Not much can be learned about his personal life.
Even the last photo of Eiichiro Oda that spread on the internet is the appearance of the mangaka when he was young. In addition, Oda is known to have married Chiaki Inaba in 2004.
According to www.cbr.com, Eiichiro Oda's wife was a model and played Nami, one of the One Piece characters during the Jump Festa Performance in 2002. Reportedly, they started dating during the event and got married 2 years later.
Oda and Chiaki Inaba are known to have had two daughters. Their household is very closed, but both of them have never heard of controversy.
That is a complete explanation of who Eiichiro Oda is, from his career, achievements to his personal life. Happy birthday Oda Sensei!