Chelsea manager Thomas Tuchel reacts during the Chelsea vs Leicester City match at Stamford Bridge, London, England, Thursday (19/5/2022). Photo: Toby Melville/REUTERS
ManagementChelseatake a stand on the team's poor results at the start of this season's competition. They decided to fire the coachThomas Tuchel.
Chelsea also thanked Thomas Tuchel for handling the team since 2021. Moreover, Thomas Tuchel also previously successfully presented the 2021/22 Champions League trophy.
"The club would like to thank Thomas and staff for all their efforts during their time with the club. Thomas deserves a place in Chelsea's history after winning the Champions League, Super Cup and Club World Cup.
"believe it is the right time to make this transition."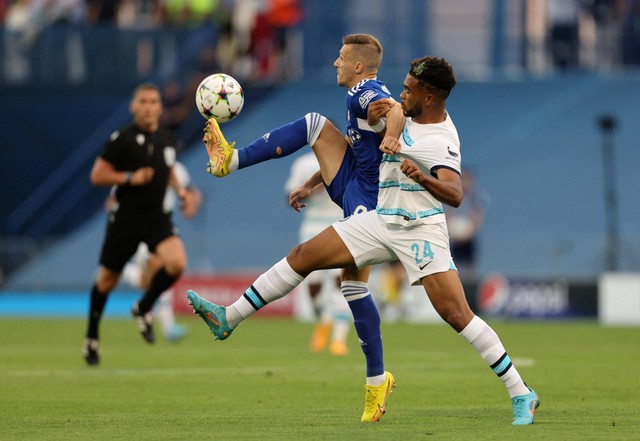 Dinamo Zagreb's Mislav Orsic duels with Chelsea's Reece James during the match at Maksimir Stadium, Zagreb, Croatia, Tuesday (6/9/2022). Photo: Antonio Bronic/Reuters
Furthermore, Chelsea will soon look for a new person to fill the seat left by Thomas Tuchel. They promised to move quickly to find a new coach.
Chelsea have had a bad start to the season under Thomas Tuchel. In the 2022/23 Premier League, the Blues recorded two defeats, one draw and three wins. Meanwhile, in the Champions League, they were forced to submit 0-1 to Dinamo Zagreb on the first matchday.