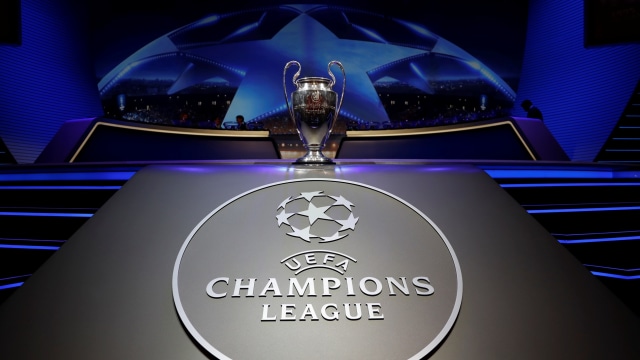 Champions League Trophy. Photo: REUTERS/Eric Gaillard
Liga Champions2022/23 is about to start tonight. On the first matchday , 16 matches will be held in the group phase from Wednesday (6/9) evening WIB to Thursday (8/9) early morning WIB.
Playing in the Champions League is certainly a dream for every footballer who has a career in Europe. Because, the Champions League can be judged as the competition between the most prestigious clubs in the Blue Continent, even the world.
Therefore, not a few players are willing to move to other teams to be able to play in the competition. Their goal is one, which is to realize their dream of playing in the Champions League.
Champions League first week will start in a few hours. Several new signings in the summer could potentially make their debuts with their new clubs. Of course, this will be an unforgettable moment for the player.
So, who are the new recruits in the summer who have the potential to make their debut in the 2022/23 Champions League? Quoting Sportskeeda , the following coil presents the list.
1. Wesley Fofana (Chelsea)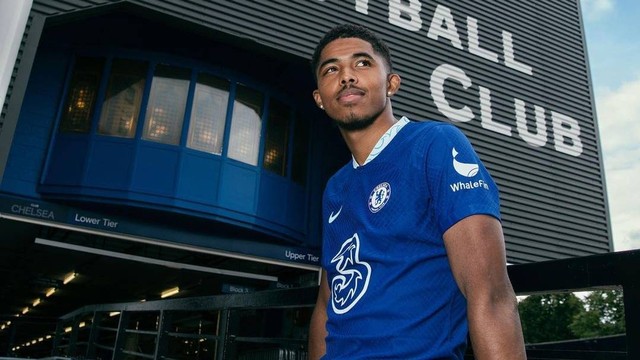 Wesley Fofana is a new Chelsea player. Photo: Instagram/@chelseafc
Wesley Fofana could make his debut in the Champions League this season with Chelsea. He was brought by the Blues from Leicester with a dowry of 75 million euros, equivalent to Rp. 1.1 trillion.
Despite only joining Chelsea last week, Fofana made his Premier League debut when he met West Ham on Saturday 3 September. The French defender even appeared immediately for 90 minutes when the Blues defeated the Hammers with a score of 2-1.
Now, his chance to return to starting for Chelsea in the Champions League is wide open. The 190 cm defender can be included in the three-back scheme that was applied by Thomas Tuchel when he met Dinamo Zagreb, Wednesday (6/9) night WIB.
2. Fabio Carvalho (Liverpool)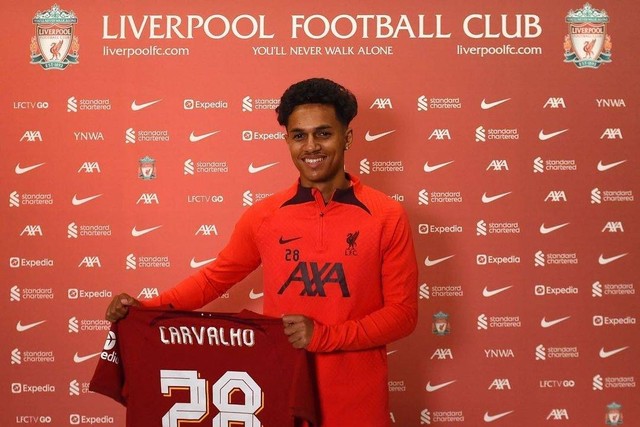 Liverpool's new signing, Fabio Carvalho. Photo: Instagram/@_fabio.10
Next, is Liverpool's young star, Fabio Carvalho. The 20-year-old striker joined the Reds after being redeemed from Fulham for a dowry of 5 million pounds or equivalent to Rp 86 billion.
The player who was born in Torre Vedras, Portugal, performed well in his first few weeks with Liverpool. Carvalho has recorded 2 goals from 6 matches in the Premier League.
For his performance, Carvalho has the opportunity to appear for the first time in the Champions League when Liverpool visit Napoli headquarters, Thursday (8/9) early morning WIB.
3. Richarlison (Tottenham Hotspur)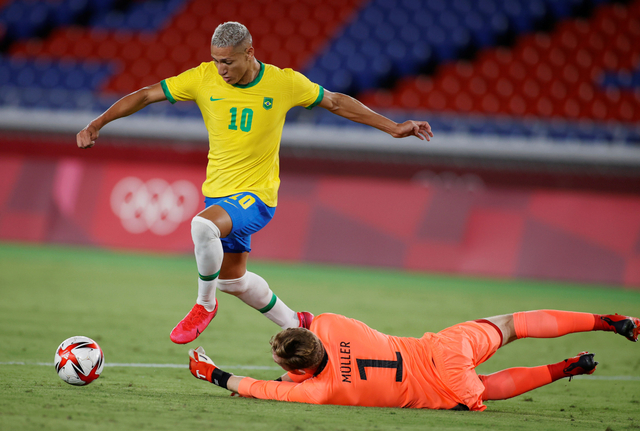 Brazil's Richarlison duels with Germany's Florian Mueller during the Tokyo 2020 Olympics match at Yokohama International Stadium, Japan. Photo: Phil Noble/Reuters
Brazilian striker Richarlison is the third player to potentially make his Champions League debut with Tottenham Hotspur. The opportunity he has is quite large, because he has always appeared in the last five games of The Lilywhites .
From five matches, Richarlison also managed to record 2 assists for the Spurs. His ability to process the ball as a right winger is certainly one of the dangerous weapons that Spurs have when competing in the Champions League.
With the skill and slick record he has in the last few matches, Richarlison has the potential to record his first minute in the Champions League when Spurs host Olympique Marseille, Thursday (8/9) early morning WIB.
4. Marc Cucurella (Chelsea)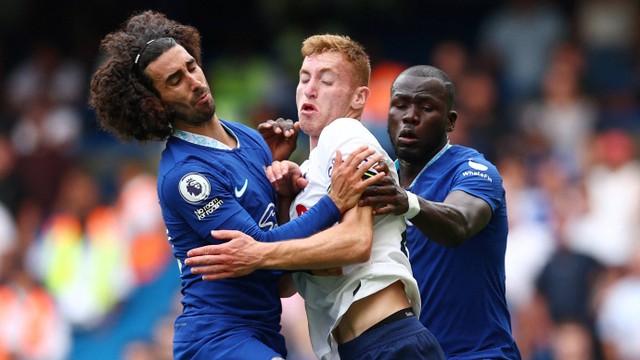 Chelsea's Marc Cucurella in action with Tottenham Hotspur's Dejan Kulusevski at Stamford Bridge, London, England, Sunday (14/8/2022). Photo: David Klein/REUTERS
Next is Fofana's compatriot at the back, Marc Cucurella. The Spanish left-back was brought in by Chelsea from Brighton for a fee of £63 million or equivalent to Rp. 1.08 trillion.
So far, Cucurella has had a good start with the Blues . Of the six games that he played, he managed to contribute two assists for Chelsea in the Premier League.
During his 10-year career as a footballer, Cucurella has never played in the Champions League. The 24-year-old defender has only tasted 7 matches in the Europa League while defending Getafe. Now, he has the potential to make his UCL debut when Chelsea meet Dinamo Zagreb on the inaugural matchday of the 2022/23 Champions League.
5. Raphinha (Barcelona)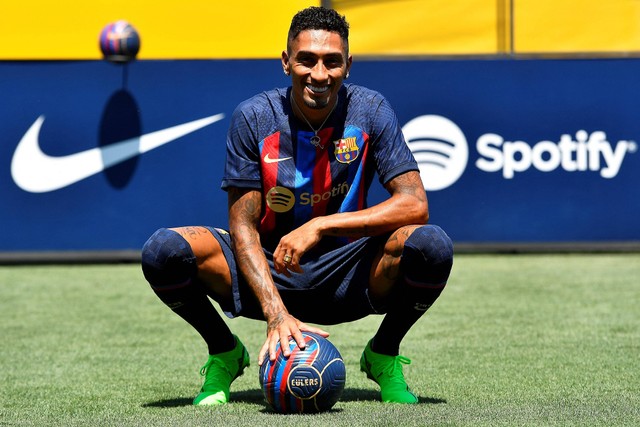 New FC Barcelona player Raphael Dias Belloli, aka Raphinha at Joan Gamper's training ground in Sant Joan Despi, near Barcelona, ​​Friday (15/7/2022). Photo: Pau Barrena/AFP
Raphinha is now getting closer to realizing his dream of playing in the Champions League. With Barcelona, ​​the 25-year-old winger has the potential to appear in the UCL when Barca host Viktoria Plzen at Camp Nou, Thursday (8/9) early morning WIB.
Before officially joining Barcelona, ​​Raphinha was actually Chelsea's main target this summer. In fact, Chelsea have a higher bid than Barca to sign him from Leeds United.
However, according to Marca 's report , Raphinha turned down an offer from the Blues . The Brazilian player prefers an offer from Barcelona. Barca brought him with a transfer value of 55 million pounds, equivalent to Rp. 992 billion.
Raphinha so far has a good record with Barcelona. In the first four matches of the Spanish League, Raphinha has recorded 1 goal and 1 assist for the Blaugrana .